Here at Arqspin, we pride ourselves on giving you and your customers the best 360 interactive photography experience possible. Much of this experience is related to how your spins are hosted, and how your customers are able to access and interact with your spins. Spin hosting is built into your Arqspin subscription, but we still get a lot of questions about self-hosting your spins.
Letting Arqspin host your spins is similar to using Youtube or Vimeo for video hosting. You still control how spins are shown on your site, but we handle all the technical aspects of delivering your spin to the viewer. We described the advantages of letting Arqspin host your spins in our blog article 7 Benefits of Arqspin Data Hosting, but we didn't really delve into the dangers of self-hosting. If you are still contemplating self-hosting your spins, read on to see why hosting your own spins is just not worth it.
Self-hosting Compatibility Issues
As browsers and mobile devices are updated, we update our web-based viewer to be compatible with and load quickly on the latest technology. When you host your spins with us, you ensure that your customers can properly view and interact with your spins on all their devices. Without these updates your customers may be left with a broken or out-dated experience unless you manually updated to our latest viewer, which takes time and energy away from running your business. By letting Arqspin host your spins, you get the best 360 photography experience possible, and are automatically using the most up-to-date viewer technology.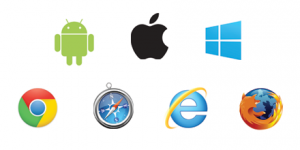 Self-hosting Causes Slower Loading Times
Today's customers are constantly bombarded with media when making their purchasing decisions. They expect instant information, and lose interest quickly. 360 interactive photography puts you ahead of the competition, but this advantage is lessened if your customers have to wait for self-hosted spins to load.
Spins hosted by Arqspin use our content delivery network's edge locations so your customers automatically download spins from the server nearest to them, anywhere in the world. Progressive loading ensures that spins are visible as quickly as possible, even before all spin data is loaded, and that spins are optimized for each specific browser and mobile device. When hosting with Arqspin, we couple progressive loading and edge locations to ensure the fastest delivery and loading times, even if your spin goes viral.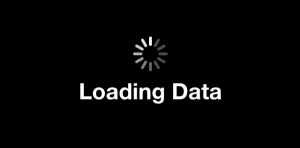 Let Us Solve These Problems For You
Troubleshooting these issues when self-hosting costs you both time and money that could be spent building your business. Spin hosting is included in your Arqspin subscription, and hosting with us prevents these complications. This lets you provide your customers with the best 360 photography experience possible, and keeps you ahead of your competition. 
To find out more about our data hosting, check out our subscription options or contact us for more info.