A product photography background is an essential part of your studio setup. You want a well lit, white (usually), seamless background to achieve photos that are detailed and not ruined by harsh light or shadows. A proper background also reduces the amount of post production work that's needed. You can buy, or make, your background for your photo studio, depending on your budget and how much time you'd like to invest in getting it set up. Here's some options for both.
Background paper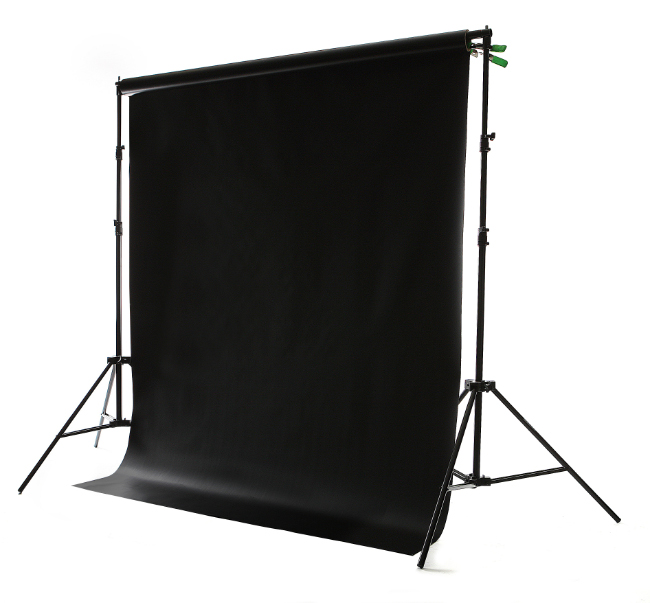 Background paper is an easy and cost effective way to get a seamless background for product photography. Savage is loved by many photographers, and comes in four different sizes. There's also up to 68 colors available (if you can find them, some are more common than others), but a simple white setup can be found at a range of retailers like B&H Photo or Amazon for about $25. Background paper can be set up with stands, clamps, or for the DIY-type, some tape and a wall. Below is how we created the studio at Arqspin headquarters.
Sweep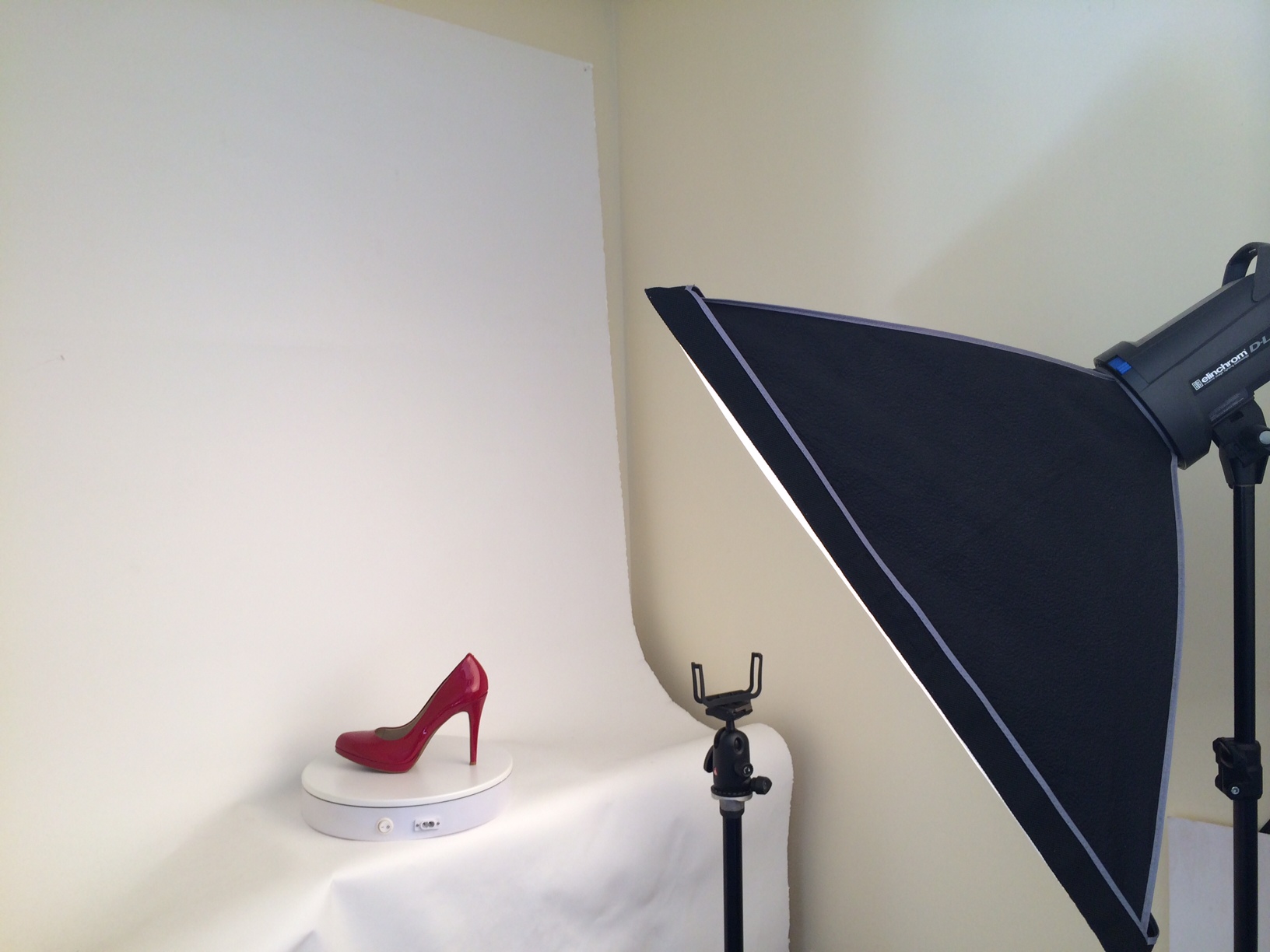 Similar to, or created by, background paper, you can use a sweep. For product photos you want your background to have a curved shape to minimize edges and shadows—often times this is called a "sweep." You'll see in the photo of our setup above that we've adopted this method and created a curved background with our paper. You can buy sweep setups, like this one, or you can make your own with supplies you have around the house. This is a great tutorial of making a sweep with sheets of paper and K'nex.
Light tent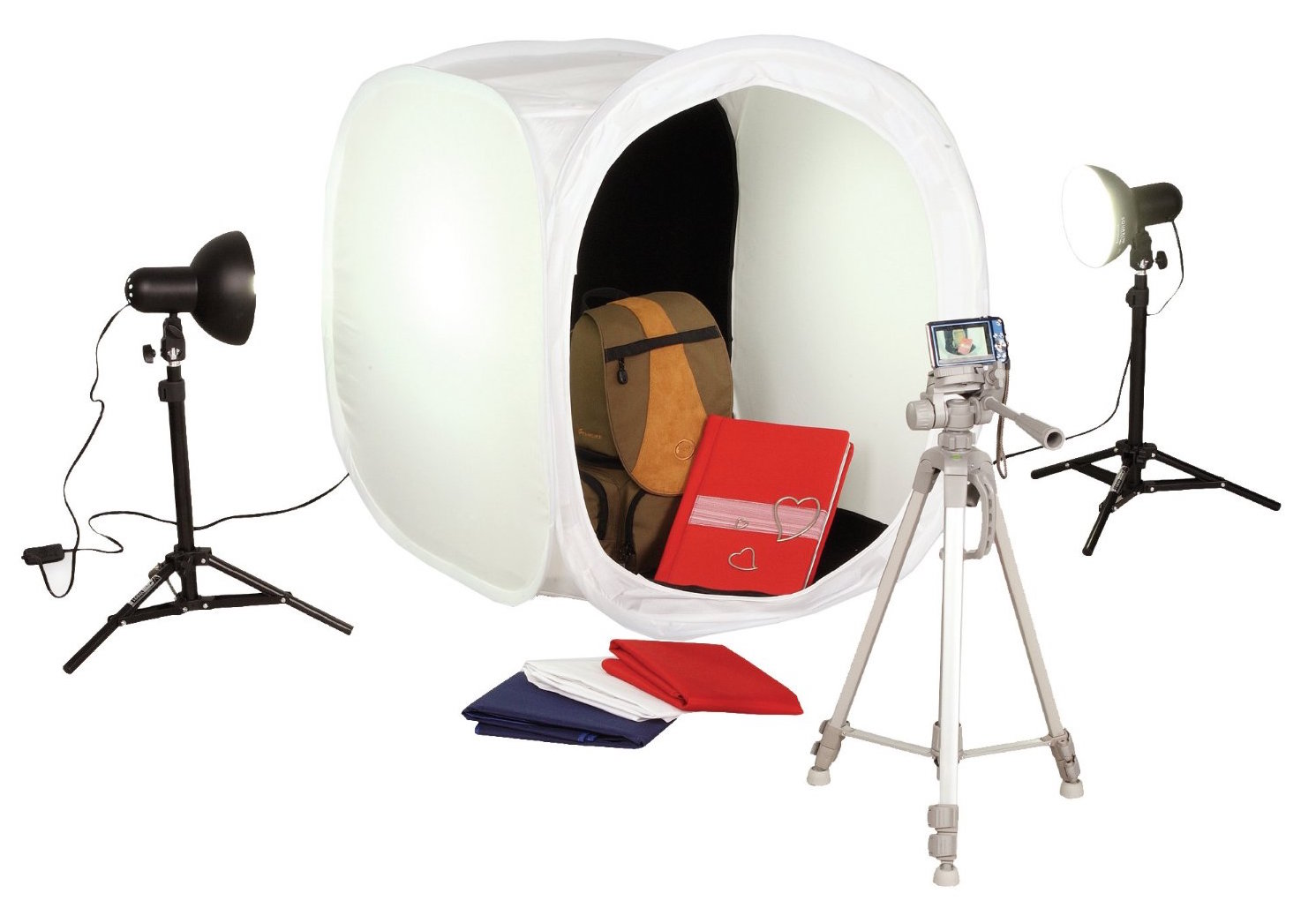 Light tents are made of a translucent white material and create soft lighting that's ideal for product photos. Products sit inside the tent, which diffuses bright lights and reduces shadows. There's a lot of light tents you can buy, like Square Perfect's tent series. Its Platinum photo studio is a popular option and comes with two tents, eight backgrounds, and two lights. You can build your own tent if you're on a budget or like to take matters into your own hands. We like this tutorial by Digital Photography School, which uses a box and some fabric.
Cyclorama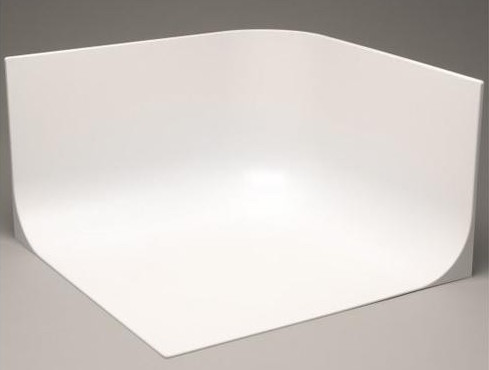 A bit of a more unique but ready out of the box option is the MyStudio Cyclorama. These seamless backgrounds come in a variety of sizes and often minimize post production due to the fact that there's no visible edges or shadows. Their tabletop option is easy to use for smaller objects and is lightweight for transportability. While they're not the most affordable, Cycloramas don't require assembly and are a great option for those who aren't in the mood to embrace their inner MacGyver.
Do you use a different or unique background setup for your spins? Let us know.