Arqspin is normally used to create black or white backdropped 360 product images. But lately we've been thinking about new ways to use our system, and we came up with the Arqspin Product Pano Spin. The way it works is you put your product AND your camera or smartphone on a turntable together. Put them directly across the table from one another so that when the turntable spins, the camera is constantly facing the product and capturing the environment spinning around it.
We went to one of our favorite local bakeries, Paradox Pastry, to give this a try. Here's some photos of our setup to shoot a slice of their Chocolate Guinness Stout Cake: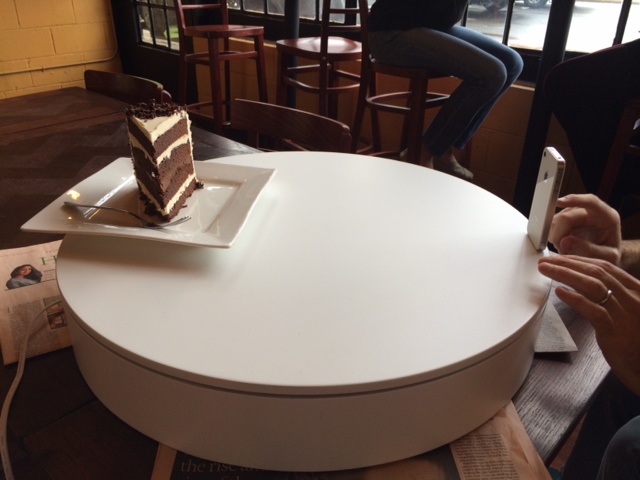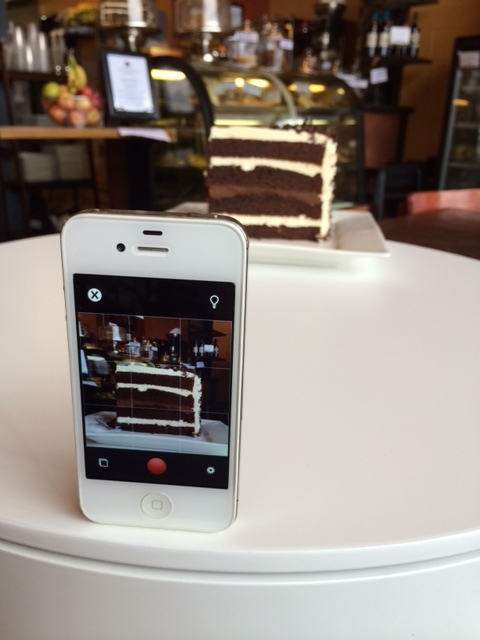 This kind of spin is great for putting products in a particular setting—such as a food item at a bakery, or a specialty cocktail at a bar. A lot of online retailers have been including videos on product pages that show the product in a real life setting. Now, you can do this with the equipment and technology you already have.
Below is the spin we created of Paradox Pastry's cake inside their bakery. One thing we love about these Product Pano Spins is how the light changes as it turns and how it really shows you different depths of the object.
After we finished creating this spin in the wonderful ambiance of Paradox Pastry, we took the slice back to Arqspin Headquarters and shared it with the team. And of course, we took a Product Pano Spin of it:
What do you think of Product Pano Spins? We'd love to hear from you or, if you decide to make one yourself, please share it with us! We can't wait to see what you come up with.