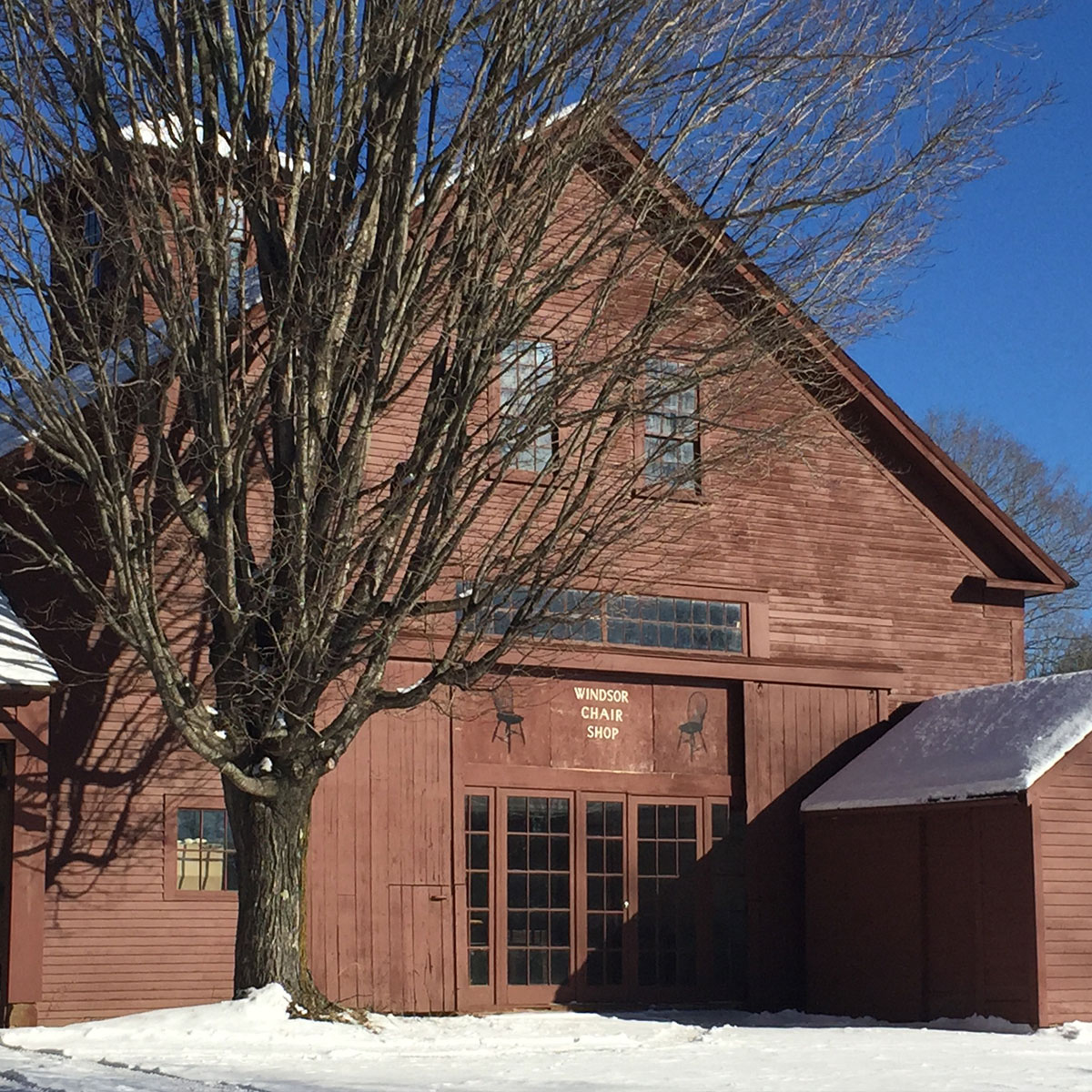 The Windsor Chair Shop is located in the heart of New Hampshire's lakes region just an hour and a half north of Boston. Owner Marshall Ford has been building antique furniture reproductions for many years. While he does still occasionally take orders for other custom furnishings, he's been concentrating on crafting fine Windsor chairs since about 1970. His son Kevin learned the craft from his dad, and has been creating Windsor chairs for about 25 years as well.
The chairs are made from wood harvested right off of their land and crafted in their 100+ year old barn. Since this is a family owned and operated business and almost all of the raw materials come right off of their property, they're able to keep prices very reasonable for their customers.
"I have shipped as far as London, England! Folks looking for a handcrafted Windsor chair know exactly what they want," says Marshall. "I have wonderful customers."
Marshall and his team have been using Arqspin for just a few months, and have already seen its benefits since launching their new website in March.
"The website went live in March and we received our first order on March 20," says Marshall. "A gentleman from Kansas called and was looking to order some chairs for the park service. He specifically commented on how he really loved the way he could spin the chairs to see the detail!"
The Windsor Chair Shop is the perfect example of how well Arqspin works for larger and fine, handcrafted products that are often purchased without being seen in person. Marshall says that the hardest part of using it is the actual set up and video capture, when they put the chairs or even settees on a large turntable.
A bow back Windsor arm chair
"With the Arqspin software, it is super easy because of the ability to edit out a lot of the background," says Marshall. "Once the video is produced, creating the spin takes less than 15 minutes. It's very user friendly and when I did have a question, customer support was right there to assist."
The Windsor Chair shop is one of our lifetime license members. If you're interested in a one-time fee lifetime license instead of a monthly plan, please contact our solutions experts.