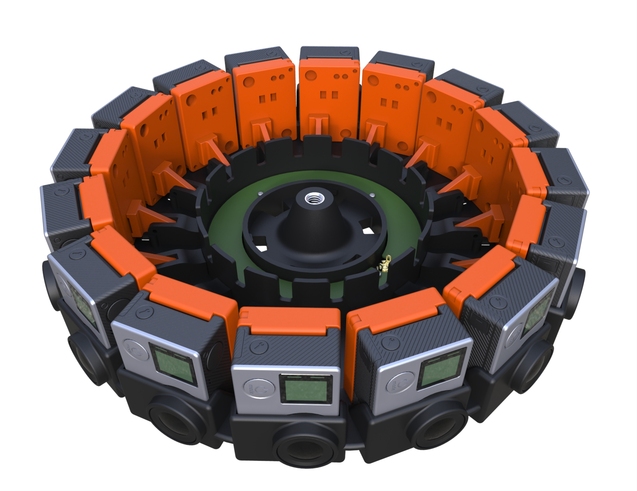 Motorcycles 508's GoPro camera rigging for capturing 360 spins
Alan Veracka, owner of Motorcycles 508, has been selling motorcycles all his life. "We started in the business in 1978 so I've been doing it for 36 years," he says.
Motorcycles 508, based in Brockton, Massachusetts, sells "a little bit of everything," from $2,000 motorcycles to $20,000 ones. Their customer base is a large mix, which includes 20-somethings along with Harley guys in their 50s. They also have an online store where they sell helmets and motorcycle apparel. Motorcycles 508 has been using Arqspin for its online business for about six months. Just recently, they began experimenting with a GoPro camera and some rigging to capture 360 spins of motorcycles.
"When I stumbled across the Arqspin software it really intrigued me because I'd never seen it done on motorcycle helmets before," says Alan. "It was almost a no brainer, we were willing to give it a try."
One of Motorcycles 508's helmet spins
The initial learning curve of capturing the spins was a little tough, Alan says, but now that he's got the hang of it, "it's super easy to use, in one hour I can do probably 10-15 spins."
Alan says he also really likes the editing software, because it's simple to use and it allows him to really transform his spins. "The raw video is usually a little muddy, but I can edit one of those spins in about 30 seconds and make it twice as good as the raw video one."
To add to their collection of helmet spins, Alan and his team have been making spins of motorcycles by getting creative. They use a GoPro camera that's mounted on a homemade boom system, which was built out of plumbing and pipe that they bought at the local hardware store and a television antenna rotating system. The total investment for their GoPro camera rigging setup was about $200.
A GoPro spin created by Motorcycles 508
"It's not real polished but it does work," says Alan.
So far, using Arqspin on Motorcycles 508's website has been a success, and they hope to create more motorcycle spins with their new setup. "It's such a cool thing to have," says Alan. "It's definitely gonna improve sales, theres no question about it."
Have you been creating spins in a unique way? Let us know!