A new way of looking at industrial supply products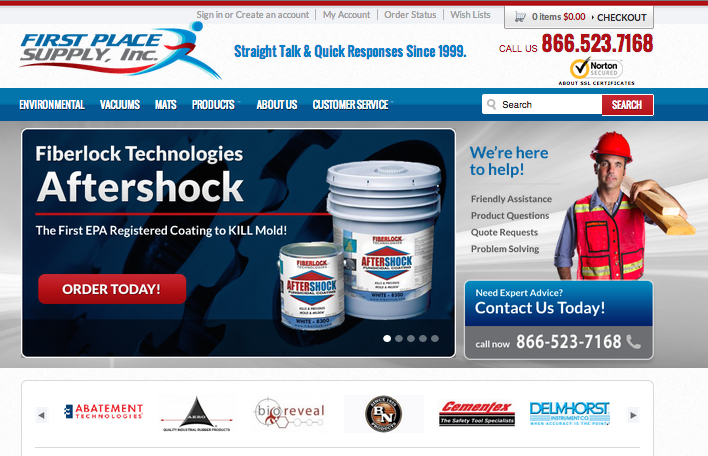 Robert Quarantello is a sales and marketing manager at First Place Supply, a Houston, Texas-based industrial supply distributor whose customers can be categorized as the "DIY homeowner type."
He loves working for a small business, where he feels like his input and ideas can actually make a difference. Robert has been using Arqspin on First Place Supply's website for about nine months.
"I do most of the spins myself, I just enjoy the experience." He says that once he got the hang of it, capturing a spin and embedding it on his website has been a quick process, no more than 5 minutes. "I love the whole aspect of what the videos can do to show off products."
Robert saw his online business improve dramatically after implementing Arqspin. He says that it's important to see the front and back of most of the products he sells, like air blowers, and it's helpful for shoppers to be able to see the size of the unit and what's included for the price.
A 360 of an air blower Robert created using Arqspin
"We get a faster purchase time because they don't have as many questions, they can see it all on the website." When Robert does get calls about products, he makes more sales by having the 360 spin. "I can explain it more completely when they are spinning it around. It helps answer all of their questions and makes the sale easier to close."
Robert works in a large, entrepreneur-minded warehouse. He also uses Arqspin for some of their other companies outside of the industrial supply world, which sell security surveillance, audio visual, and call system equipment.
"Using Arqspin with each of them helps reach a larger audience that gets a chance to see your product as well as show our products the way we want them shown."
The National Retail Federation agrees, that using 360 spins to gives customers a better view of your products improves conversion rates and reduces return rates.
Let us know how we can help take your business to the next level with 360 photography. Or if you're ready to get started, join us now!