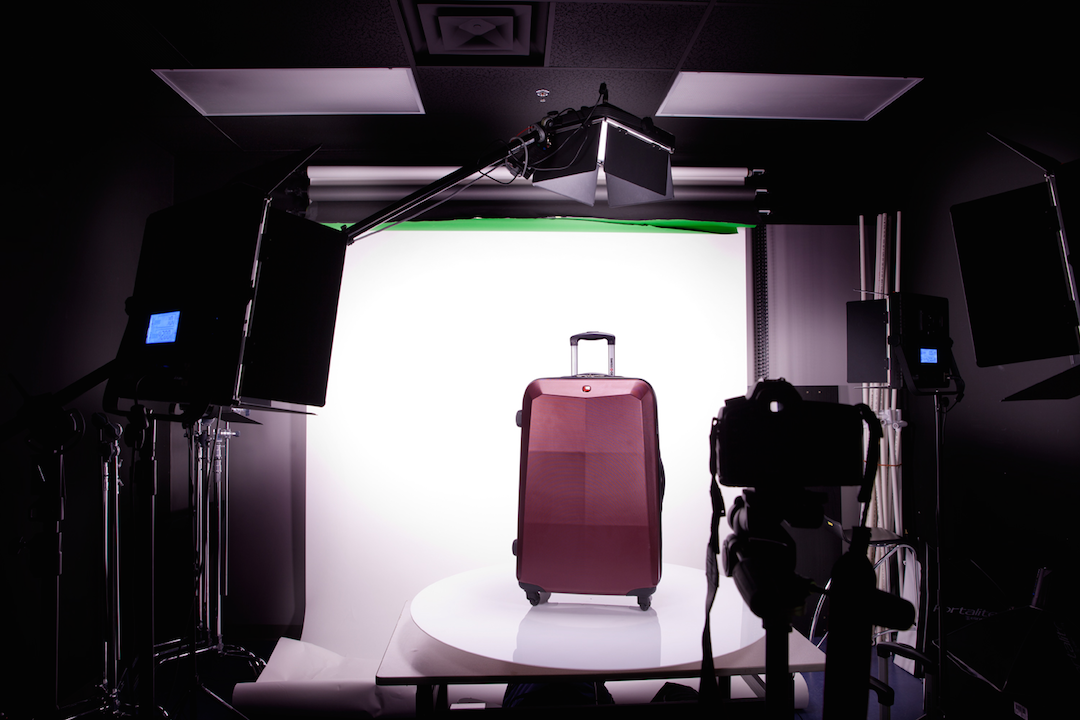 Best Buy Canada's 360 photo studio
Best Buy Canada has been an Arqspin customer since 2012, and has created thousands of high quality spins with their incredible 360 photography studio. They use these spins for Best Buy, and for their subsidiary company Future Shop, Canada's largest consumer electronics retailer. One of the things Best Buy likes about Arqspin is the speed and efficiency of the 360 workflow, which allows them to efficiently capture, edit, and deploy 360 spins on their site. A key factor in achieving this goal has been the Arqspin Query API. The API has enabled Best Buy to seamlessly and quickly add spins to any one of their thousands of product pages.
Andrea Gurniak, Best Buy's photo services coordinator, says that they typically do spins on everything they can—including laptops, cameras, watches, handbags, and luggage.
"We strive to provide our customers who are shopping online with an experience that's similar to shopping in-store," says Andrea. "If a product has many different features, we want the customer to feel as though they are holding the product in their hand as they examine it."
Best Buy Canada has two full-time, in-house photographers that create all of their spins. The initial process of creating a spin was "somewhat experimental" so that they could get everything just right.
"Now that we have our lighting and photo setup down to a science, we can output 360 spins at a decent pace with very few hiccups," says Andrea.
White objects are often hard to shoot, but this Best Buy spin is a great

example of the proper balance between object and background lighting
Best Buy Canada was our first customer to use the Arqspin Query API. This API allows building product pages that dynamically query their Arqspin account to see if a spin exists with a particular SKU. If it does, the spin is displayed on the product page. If it does not, a spin is not displayed.
"This API has definitely improved the speed it takes to publish – going from something as long as a few months to now being an overnight process," says Andrea.
All that is required to use this functionality is to include the unique product SKU in the title or caption of each of your spins, and to contact us to learn how to access the Arqspin Query API. Don't hesitate to contact our solutions experts with any feedback or questions.