Showing Off VMFA's Priceless Faberge Eggs
When the Virginia Museum of Fine Arts sent their world-renowned Fabergé exhibit out on a four-year international tour in 2012, they looked at it as an opportunity to modernize the then-vacant gallery space into an interactive, digital exhibit. The idea was to arm visitors with greater digital capabilities so that they could experience the museum's collection of Faberge's famous eggs in an entirely new and interactive way.
Beginning in 2016, Arqspin worked with the VMFA to create 360° images of their five eggs. These Fabergé eggs can famously open up to reveal a "secret" inside, so Arqspin took multiple spins of the eggs closed, open, and with their unique contents showing. These videos now allow both online and in-person visitors to the digital exhibit to study the intricacies of the priceless eggs like never before, creating the type of enhanced visitor experience that had been a longtime focus for the museum.
Courtney Morano
VMFA Interpretation Manager
Expansion Plans
The Fabergé exhibit is the largest museum collection of the artist's work found outside of Russia. Originally donated to the museum in 1947, the collection has long been one of the museum's main attractions and continues to draw immense interest from visitors from all over the world.
To accommodate these crowds, the museum more than doubled the size of the exhibit and planned to incorporate interactive permanent displays and an accompanying application. Having worked with museum clients and different software platforms in the past, Arqspin and their 360° images were an easy choice to help develop this new digital experience for visitors.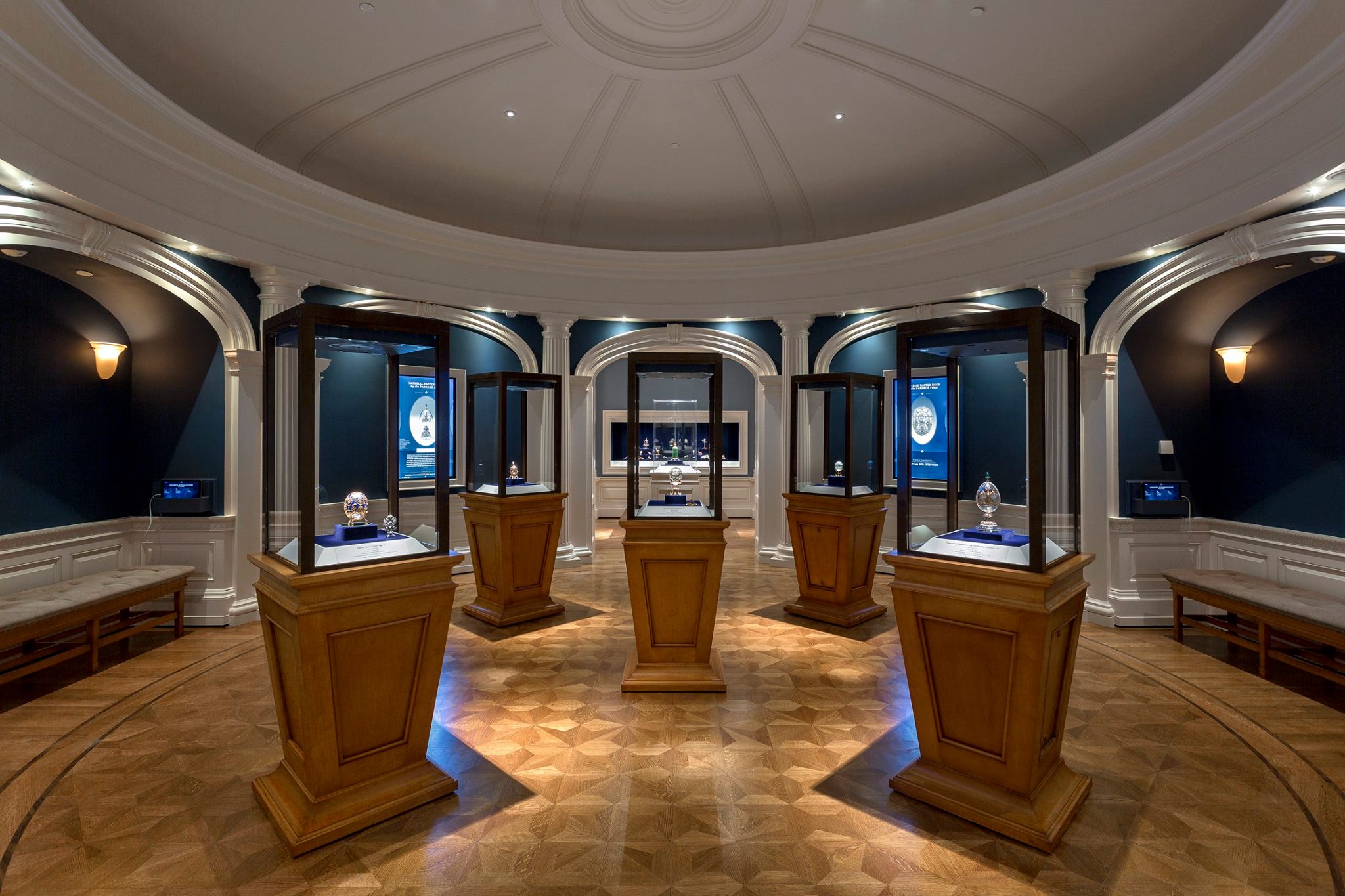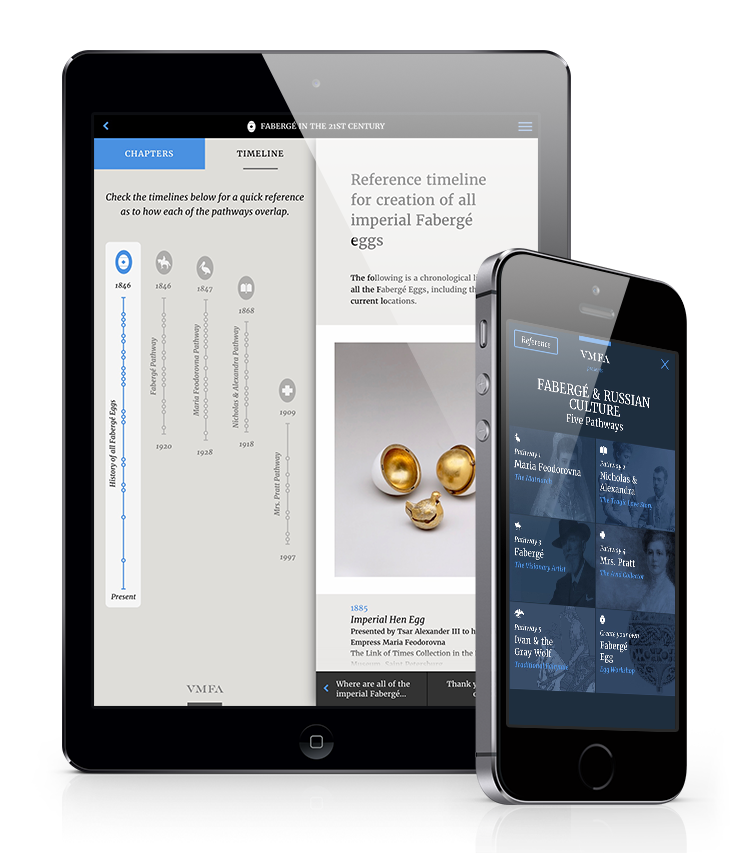 An Interactive Experience
Making the interactive loops was a simple process for the VMFA. With a dedicated photo and video studio already in place, creation of the 360 degree images was as simple as adding a turntable to their existing setup and filming the rotating eggs.
Through a partnership with Vibethink, these images were then made widely accessible through a newly dedicated Fabergé website, a custom designed iOS/Android app, and a custom installation in the physical exhibit with touch-screens and iPad Pros.
An Overwhelmingly Positive Response
Now installed, the newly redesigned Fabergé exhibit has brought more attention to what was already a must-see display. By pairing Arqspin's interactive displays with a variety of educational material, the VMFA has succeeded in creating an immersive experience that has visitors spending more time than ever studying the eggs.
The Virginia Museum of Fine Arts plans to continue working with Arqspin moving forward in order to improve visitor experiences in several of their other galleries. With a successful launch of the 360° images already underway, the Virginia Museum of Fine Arts is now focusing on developing a holistic, prioritized plan to further incorporate the user-driven experiences Arqpsin's product can create on a large scale.
Meghan Rosatelli
VMFA Digital Learning Coordinator