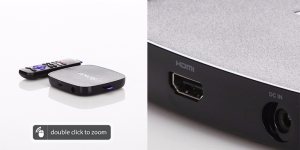 We are thrilled to announce zoom support in the Arqspin 360 spin viewer! You already know that Arqspin boosts engagement, confidence, and sales while decreasing returns. Now we've enhanced our interactive 360 experience: double clicking a spin will zoom in to the highest resolution images available. This update is automatic, so you don't need to change anything about the way you use Arqspin software.
The zoom feature allows users to focus in on specific details of your spins in high resolution. One of the greatest things about interactive 360 photography is the confidence it gives your customers by providing a realistic sense of your product. Now your potential buyers will get an even more interactive experience and a better feel of your products.
Zoom is enabled whenever the original data (video or photos) is higher resolution than the resolution of your HTML5 iframe embed. When a customer double-clicks on your spin they will be able to interact with the highest resolution image available of your product, can pan by moving the mouse, and can double-click again to zoom back out and rotate. On mobile, standard pinch-zoom gestures allow your customer to zoom in and out.
Your spins will still load quickly! We have optimized the loading process so that spins load even faster than before, and high resolution images are streamed to the viewer after the embed-resolution images are fully downloaded.
If you haven't been uploading your spins in high resolution, now is a great time to start! If you are not taking high resolution videos, the zoom feature will not affect your spins. If for some reason you want to disable the zoom feature, simply check the "disable zoom" box in the embed prompt.
If you have any questions about zoom or would like more information about how Arqspin software can improve your customers' experience, contact us today!