There are so many options when it comes to choosing a platform for your online business—like building your own website on a platform like WordPress. Arqspin users feature their spins on various e-commerce platforms, and these are a few of our favorites.
Shopify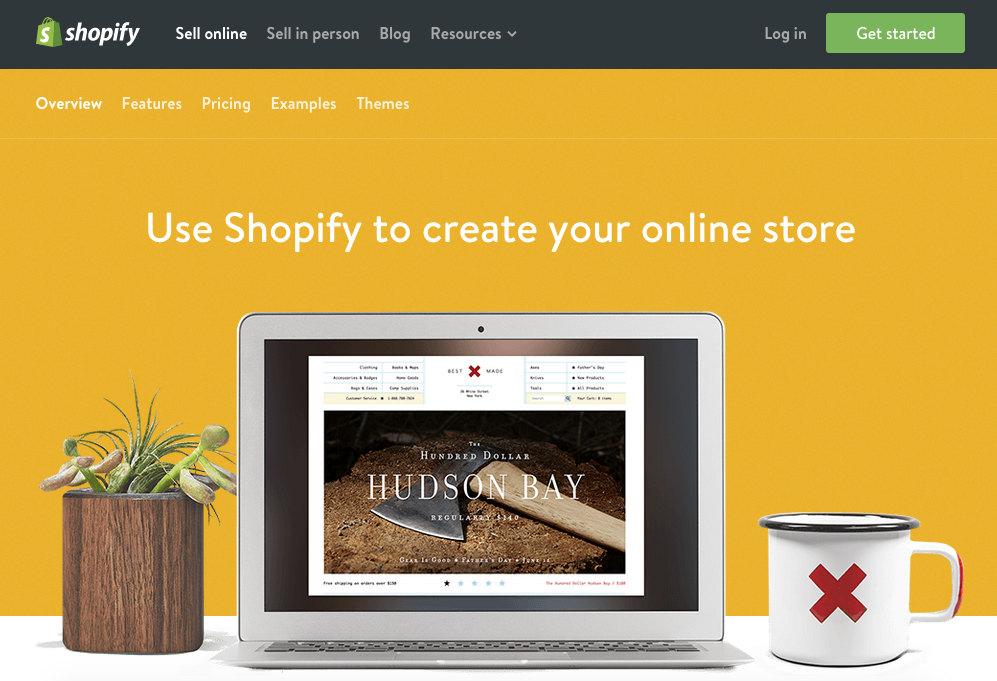 Shopify is a favorite of many retailers and online stores. Its simple user interface and vast apps offering makes it an easy to use and customizable option. Over 100,000 stores use Shopify, including this list they've compiled of some of their most beautiful storefronts. There's also over 100 professional store templates to pick from, or you can create your own design using HTML and CSS. Arqspin has an app for Shopify, which seamlessly integrates into your store to get your 360 spins up and running. Shopify plans start at $14/month for a starter plan, and range up to $179/month for an unlimited plan.
Magento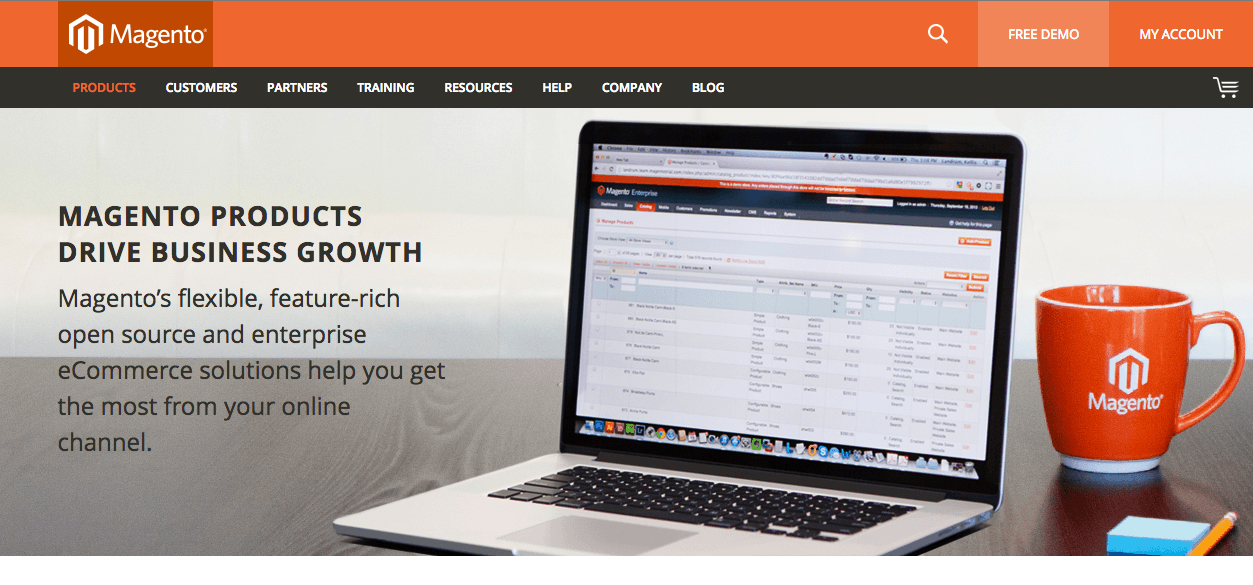 Owned by eBay, Magento is an open source e-commerce platform that is scalable based on business needs. Magento can support up to 500,000 products on one site and handle over 80,000 orders per hour. It's also easy to integrate third party applications, like eBay and Paypal. Magento has a large selection of plugins, including our Arqspin plugin. Magento Community is free to download and use for small to medium size businesses. Magento Enterprise costs $18,000 a year, and is ideal for large businesses.
WordPress/WooCommerce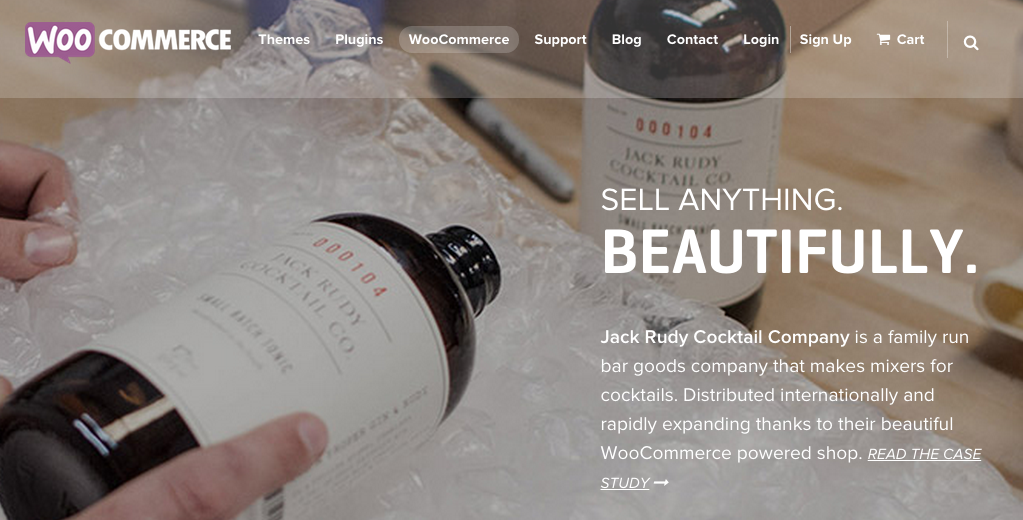 WooCommerce is a great option for smaller retailers that power their store via WordPress. It's free and open source, making it perfect for a DIY-minded store that's looking to grow. The WooCommerce plugin itself is free, but there are a range of themes available for purchase that make for an appealing storefront. You can also easily embed your spins into your WordPress site by pasting your spin's embed code into a page's HTML. WordPress is free for basic use, but costs $99/year for a premium plan, targeted at "pro blogger" types, or $299/ year for businesses.
WIX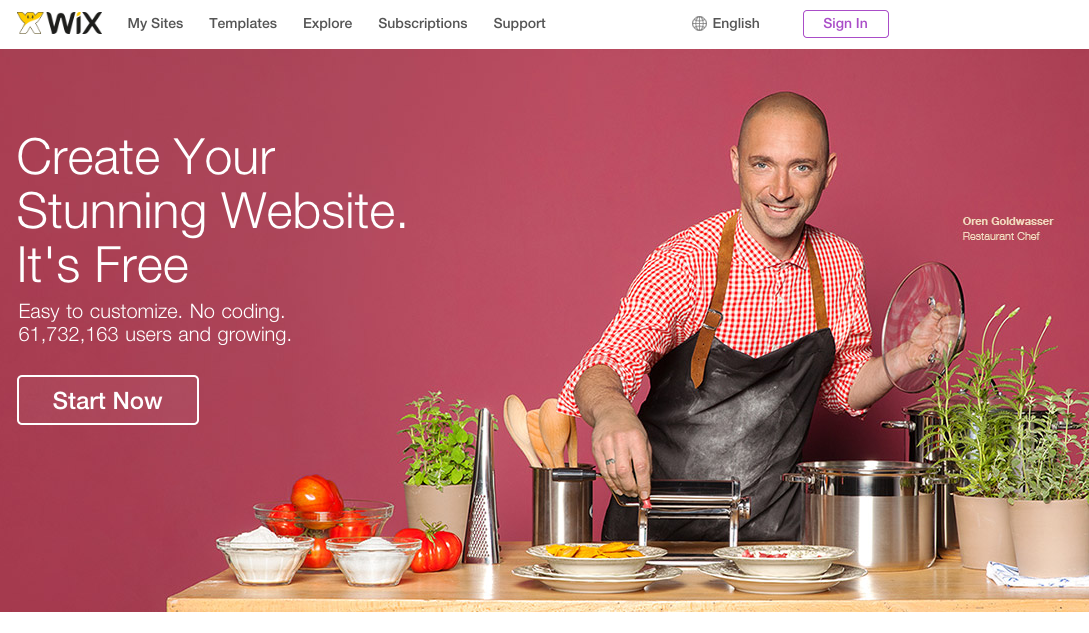 WIX has over 61 million users, and is another great option for someone without coding skills thanks to its drag and drop website builder. WIX has hundreds of templates to customize your online store as well as apps to integrate e-commerce, shipping, and social media into your site. There's a range of plan options available, from $4/month to $24/month. Arqspin users who power their store with WIX can embed their spins using WIX's HTML app—just add it to your account and you can paste your Arqspin embed code anywhere you want.
X-Cart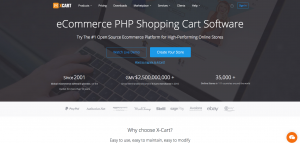 X-Cart is an open source, PHP platform used by over 35,000 stores and agencies. X-Cart is highly customizable in the hands of a skilled developer but simple enough that anyone can launch an online store. There's no monthly payment for X-Cart, just an annual license that arts at $400/year. If you are looking for an ecommerce website builder with a lot of flexibility, take a look at X-Cart.
    


      CoreCommerce
    



    


      
 This platform was built with e-commerce in mind. It's easy to get set up, and great for those that aren't very tech savvy. It offers tons of free themes as well as free integrations with companies like PayPal, MailChimp, UPS, and social media platforms. Some Arqspin users use CoreCommerce to power their storefront, and you can integrate your spins by pasting the embed code in the product description HTML. You can't currently post a spin as the main product image, but CoreCommerce has said that they are currently working on upgrading the photo containers to allow for HTML5, which will allow spins to appear in this spot. CoreCommerce offers four levels of plans, ranging from $39.99/month to $199.99/month. They also offer a free 15 day trial.
    



    


      What platform do you use to power your e-commerce store? Is there an Arqspin app or plugin you'd like to see? Let us know!