Product photography is essential to any e-commerce site, but it doesn't always have to be the same white backdrop, DSLR, Photoshop song and dance. Besides the necessary lighting and setup, there are a range of unique product photography tools out there to ease or enhance your process. Here are some of our favorites.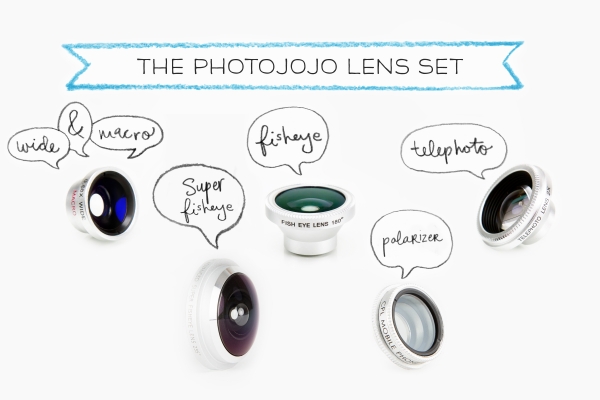 A camera and lens are arguably the most important parts of photography. But when it comes to product photography, your smartphone and a lens add on can usually get the job done. Photojojo's lens series fits any phone or device and includes pro-quality fisheye, super fisheye, telephoto, wide angle, macro, and polarizing lenses. The lenses themselves are made out of aluminum and optical quality glass. They attach to your device via an adhesive removable metal ring that fits any phone, or by a plate that fits seamlessly onto the back of an iPhone. The lenses attach magnetically and you're ready to shoot right away. All five lenses are $99, or for $20, you can buy just one (this includes the mount for your phone).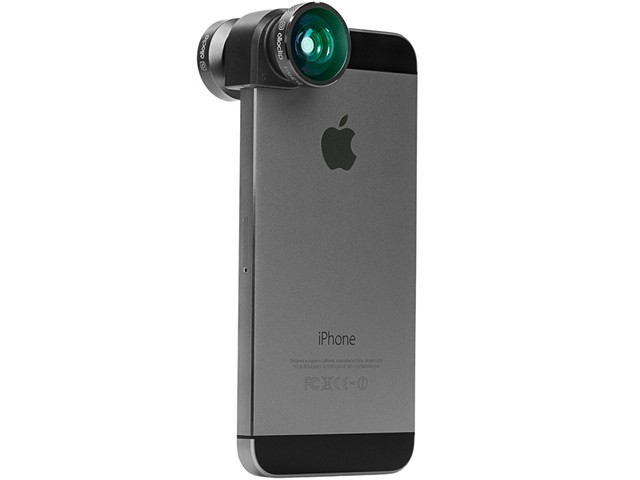 Another smartphone lens option, Olloclip rose to popularity after a successful Kickstarter campaign. Their 4-in-1 lens includes fisheye, wide-angle, 10x macro, and 15x macro lenses. It clips right onto your iPhone and works on both front and rear-facing cameras. Becauase all the lenses are included in one, there's no swapping out needed. The 4-in-1 lens is $80 for iPhone 6 and 6 Plus, and $70 for all other generations. Olloclip also makes a 3-in-1 lens, a selfie lens, and a telephoto lens. There's also a 4-in-1 available for the Samsung Galaxy S.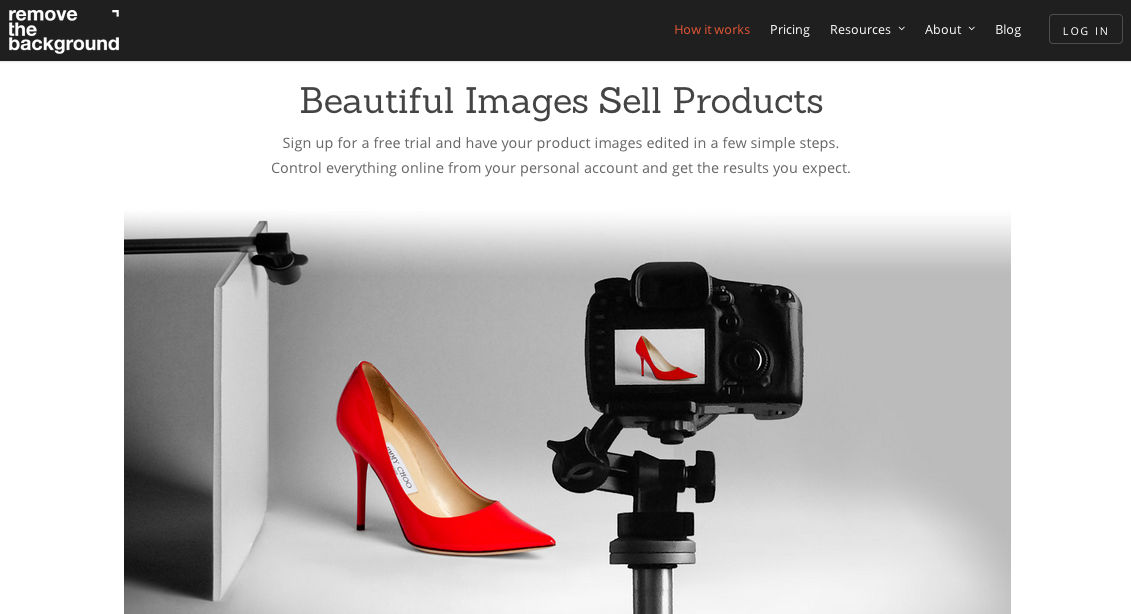 If you don't have a clean backdrop or great lighting for your product photography shoot, there are definitely options available to fix your photos without being a Photoshop expert. Remove the Background is, as its name states, a service that removes the background of your images. You can pay as you go for $1.45 per image with a 24 hour turnaround, or get set up with a custom enterprise plan. They do offer a trial where you can get three images edited for free. This is a hands off, affordable option for anyone who wants to take the best photos they can and have professionals take care of the rest.


If your product photos need some TLC, but you want to fix them up yourself, Clipping Magic lets you remove the background of your images on your own. Just upload an image, then use their editing software to select the general area of the foreground and background—their algorithm will identify the exact edges of the object you're trying to cut out. You can upload and edit as many images as you'd like, but need a paid plan in order to download the finished images. Plans start at $3.99 a month for 15 credits, which are downloads, and go up to pro plans for $14.99 per month with 500 downloads. They also allow credit rollovers from month to month. Clipping Magic has an API you can use to automate the uploading of images and downloading of finished results. You can integrate their editor into your store so you can remove backgrounds right on your website.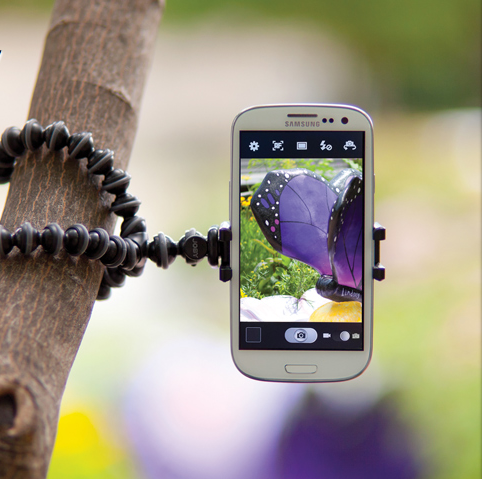 While you don't need a tripod for product photography, it's highly encouraged. If you don't want to break the bank and are looking for a unique option, Joby's Gorillapod comes in a range of styles to accommodate smartphones, point and shoot, or DSLR cameras. These tripods are flexible and easily attach to your camera to stand it upright. Or, you can wrap its legs around objects like fences and poles to mount your camera anywhere—they even have a magnetic version. Gorillapod prices range from around $20 up to $100, and Joby also sells compatible ballheads for aiming your camera with precision.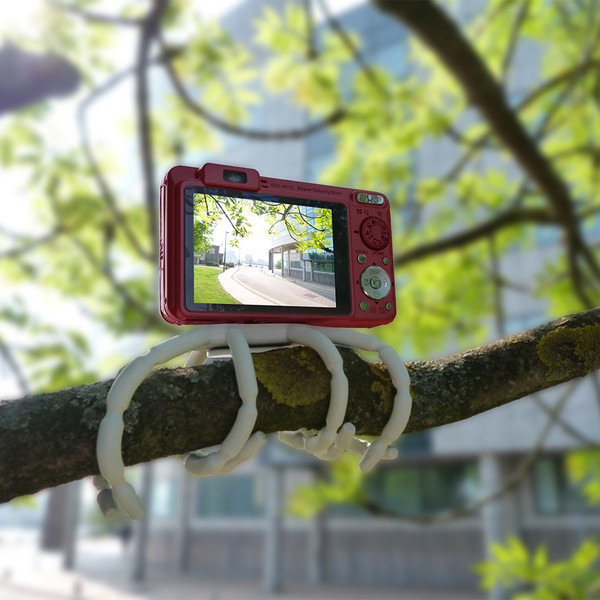 Similar to the Gorillapod, Breffo's Spiderpodium adjusts to hold your smartphone or attach it to surfaces and objects. What we like about the Spiderpodium is that at $25, it's a compact tool you can throw in your bag for product photography, and it can do double duty as a phone mount in the car. Another very simple product by Breffo is the Gumstick stand—a flexible, portable stand for your smartphone that can be flat and fit right into your pocket. For the minimalist product photographer, this is a great option at only $20, and it comes in seven colors.
These are just some of our favorite unique product photography tools out there. Follow us on Facebook and Twitter for updates about upcoming posts on photography backgrounds and software. What are your favorite unique photography tools? Let us know!